Surface Readout Units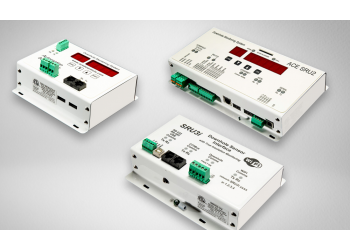 The SRU3i is a new, high speed surface readout unit which provides direct interface between all ACE high reliability, high performance sensors and the GCS VSD and also provides connectivity to all other VSD brands via Modbus.
Comes in AC and DC power models.
Sensor readings now appear directly on the GCS drive and are available for all VSD / SCADA control and monitoring functions. No expensive RDCM or hours of RDCM guru programming required!
Just like the SRU2i, the SRU3i supports insulation resistance monitoring used for ESP run life prediction. ACE ESP sensor insulation resistance monitoring is true, accurate, calibrated measurement used for ESP performance diagnostics and ESP run life predicting intelligent algorithms. "Leakage current" method used by conventional ESP sensors has no value for ESP performance diagnostics as it is a guess taken measurement taken during power up that may be months old. Monitor the true cable & motor resistance condition anytime with ACE ESP sensors to predict and improve motor and cable run life.
Improve operator comfort and safety as the sensor may be monitored and adjustments made without using the VSD keypad or opening the VSD - you don't even need to get out of the truck. SRU3i has a built in WiFi server, use your phone or tablet as the SRU3i display! No cell service, mobile data or internet required anywhere in the word.
Save money, electricity and the environment by replacing up to 4 boxes with one SRU3i.
---
ADCM is part of the surface readout unit page and stands for Advanced Data Communications Module.
The ADCM is an interface that will directly replace the Baker Hughes RDCM module. It ma be used with third party sensors or any Modbus device such as a flowmeter, allowing the device to interface directly into a VSD. The ADCM operates by impersonating a RDCM module but with more intelligence. The VSD will display readings as it registers as if they came from an RDCM.